August is a poor month for lunch. Now that summer has lasted so long, the monotony has begun to grate. If you are like me, you have consumed so much salad over the past few months that you are sick of it. But what else exists? Sandwiches are boring, and a heavy lunch slows you down in the afternoon. The solution would be soup if it were October, but October is still months away.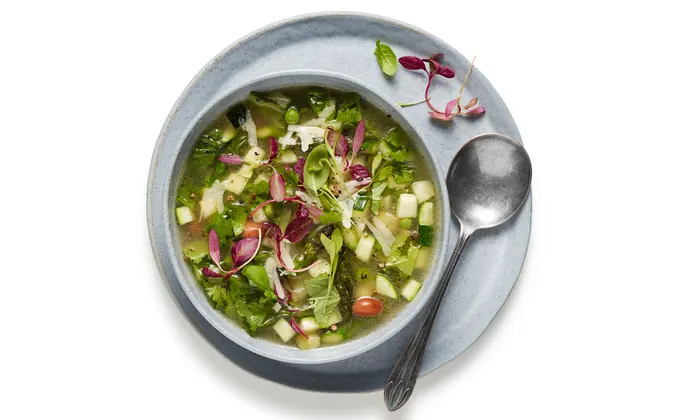 But wait! What if I told you that eating soup in the heat is not truly insane, but rather a light and delicious lunch option?
Each of the following ten summer soup recipes is a step up from the simple gazpacho. Some are warm and some are chilly, but they are all tasty.
If the thought of chilly soup makes you uncomfortable, River Cottage's recipe for spicy watercress and yogurt soup is a great place to start. A delicate stock that has been cooked, chilled, and blended with watercress, garam masala, and plain yogurt is not only refreshing but also gives the impression of being healthy.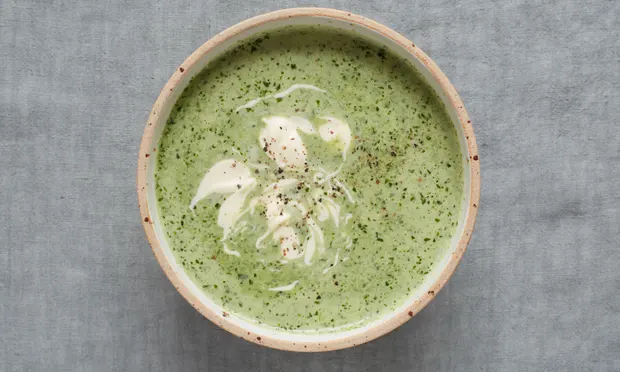 Andy Waters' iced cucumber soup with feta crumble is an excellent cold soup that is certain to impress. It's nothing more than cucumbers, coriander, and mint pureed with vinegar and Tabasco, but it's delicious and aesthetically pleasing thanks to the edible flowers sprinkled on top.
This is followed by the recipe for the chilled melon soup from EatingWell. The star of this dish is the melon, which has been infused with lime juice, orange juice, ginger, and spring onions. You may use any type of melon, but I love watermelon because there is something reassuringly refreshing about a bowl of ice-cold, brilliant pink soup.
I have never been a fan of gazpacho. Every time it becomes hot, I hope that my tastes will have altered, only to be dismayed by its overwhelming acidity.
I believe that Serious Eats' recipe for Ajo Blanco, a "white gazpacho" prepared with bread, almonds, and garlic, is superior. This cold soup is exceptionally rich and comforting. Additionally, it is substantial, which cannot be said of many chilled soups.
My first experience with the cold soup was naengmyeon, a cold Korean noodle soup. Cold noodles in a cold soup looked like heresy to me twenty years ago, but I have grown to greatly like this meal over the years.
The recipe for Korean Bapsang is a textbook example. It is cooked from scratch, so you will need to get Korean radishes and pears, but the effort is worthwhile. To maintain the temperature, ice cubes are added towards the end. I cannot fathom a greater dedication to the cold soup.
If you have become enraged because you are a soup purist who insists that all soup be served hot, you can calm down. Not all summer soups must be icy cold; others are just broths created with seasonal ingredients.
Felicity Cloake's summer minestrone is the ideal illustration. The soup is created with courgettes, runner beans, and asparagus, and it is light enough to not seem like a punishment on a warm day.
Similarly, kesakeitto is a classic Finnish summer soup consisting of potatoes, carrots, peas, and cream that is similarly served warm. Even better, it is really simple to put together.
There is no sautéing or blending involved, only the simultaneous cooking of a variety of high-quality ingredients. The recipe from Food and Journey is a great example.
Anna Jones's recipe for coconut broth with buckwheat noodles and lime resembles naengmyeon in that it is a noodle soup, but it is not served ice-cold. It contains coconut milk. It contains lemongrass. There are lime leaves, chilies, and cilantro present. It is an explosion that is also exquisitely beautiful.
The recipe for Thai carrot, coconut, and lemongrass soup from The Full Helping is similar, with a few significant differences. This is mostly carrot soup, which is rich, orange, and as thick as a bisque, making it somewhat more comfortable. Second, it can be served either hot or cold.
I leave you with Yotam Ottolenghi's recipe for chicken and buttermilk soup, which blends hot and cold ingredients deftly. The soup is elegant and simple; it has potato, lemon zest, and sumac, but not much else; yet, it is served with hot, fried chicken.
This is Ottolenghi, so the chicken is exquisitely delicate and served with the world's greatest KFC sauce. I don't know about you, but this is precisely what I desire in a summer or winter soup.